Aeonix Mixing Desk
Studio Monitors: Amphion One 15
Equipment:
RME UFX+
Fractal Axe FX 3
Roland TD 12
Our main e-kit for recording drums, with additional 2 cymbal pads.
Kemper and Mesa Boogie
Kemper Profiling Amp
Mesa Boogie MK IV Amplifier
Fractal Axe FX 3 & RME UFX+
Fractal Axe FX 3 & RME UFX+
Dingwall NG-2 5 String Bass
The Dingwall NG-2 is Adam "Nolly" Getgood signature bass which boasts a Darkglass Tone Capsule active preamp and also a switchable passive circuit. The 34-37" fan fret allows for low tunings to still sound heavy and clear.
Ormsby Goliath 7 Copper Top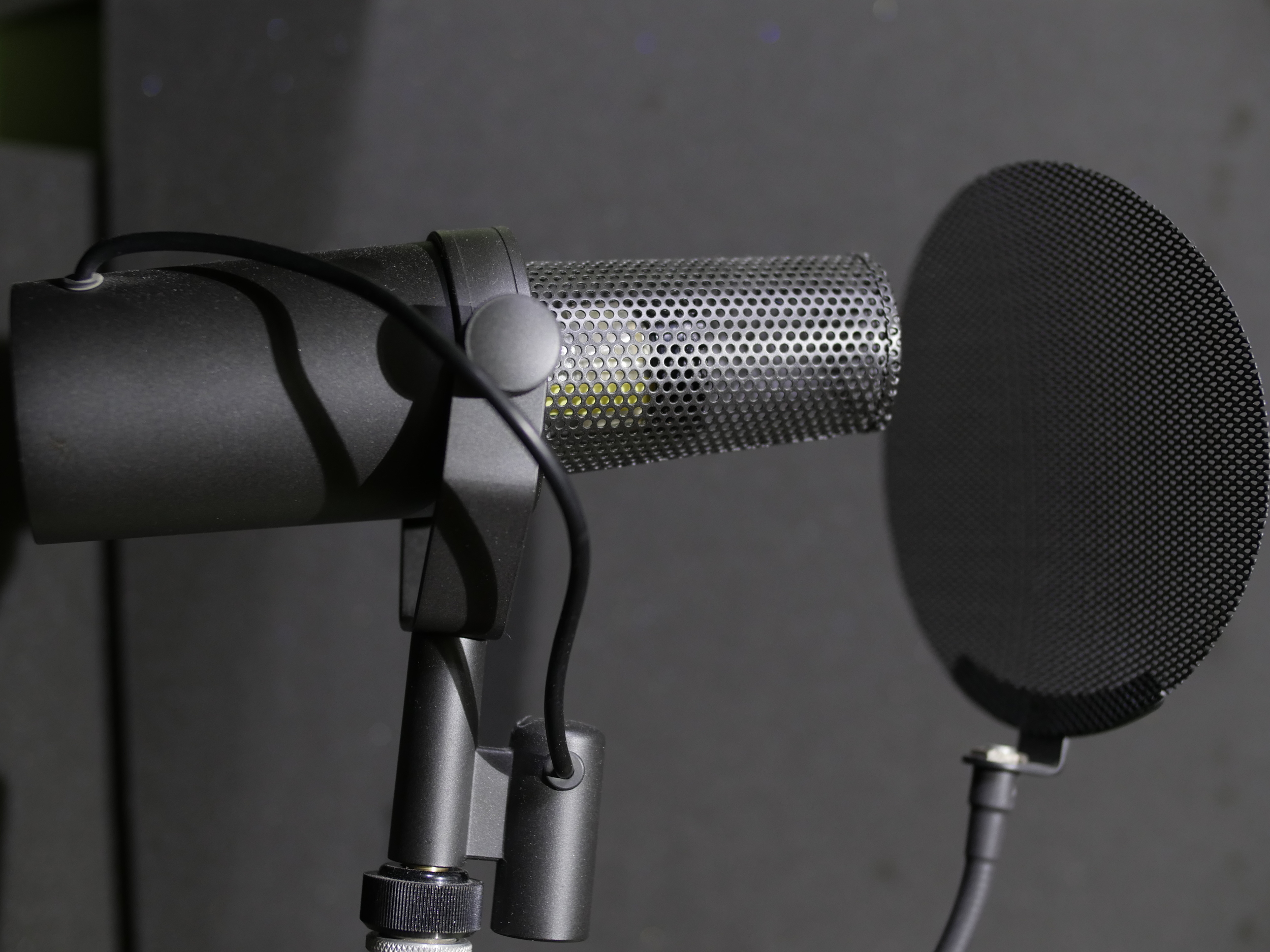 Shure SM7b
Our go-to microphone for everything vocals. An industry standard that has been seen on albums from Michael Jackson's Thriller to Metallica's Black Album, this mic can handling anything from angelic clean vocals to harsh screaming vocals.
*strandberg Boden OS7
Swedish designed fanned fret 7 string guitar with Bareknuckle Blackhawks. Superbly ergonomic guitar and almost weightless!
Bacchus Telecaster
Bacchus has been known to make value for money but awesome sounding guitars. Get that classic telecaster single coil twang with these yellow beast!
Ibanez RG2550z
Our go-to tracking guitar for 6-string metal stuff, equipped with Bareknuckle Emeralds set pickups (not shown in picture).
Epiphone Les Paul Standard (Korean)
Made in Korea Epiphone Les Paul Standard with Suhr pickups along with that beautiful birds eye maple top! Great for rock and alternative stuff!